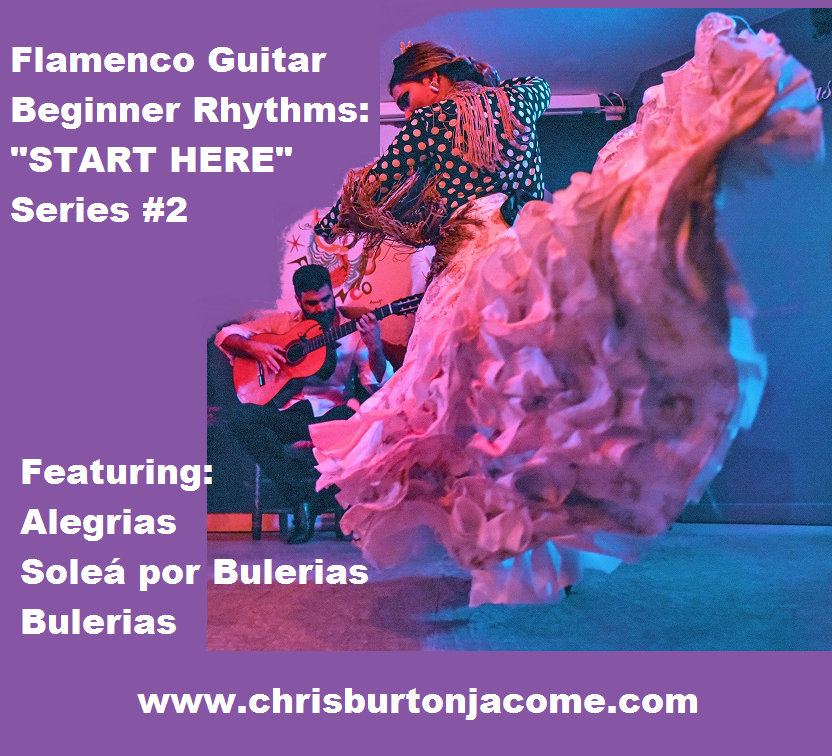 Are you interested in learning traditional flamenco guitar??
 **This course is a MUST HAVE for anyone serious about starting to play flamenco guitar. **
I created this course series for Beginner Guitarists that are interested in learning AUTHENTIC FLAMENCO...the RIGHT WAY. We take a tour through the most-played flamenco repertoire...in Course #2, we continue our FLAMENCO TOUR with Alegrias, Soleá por Bulerias and Bulerias
This is a fantastic course built just for a guitarist (beginner/intermediate AND even advanced) wanting to get a solid foundation of the palos (song forms) and know how the song is constructed while learning techniques the RIGHT way!
You will learn how to execute techniques...my courses aren't SHOWING...they're TEACHING. These are crucial distinctions. A teacher can show you the principles behind the techniques and give you insights as to why something is the way it is so you build a skill-set of which you can take ownership. My ultimate goal is for you to be able to discover your own path to success using my curriculum as a guide to take you step-by-step through each skill and concept.
What to Expect...
2hr 22min of Video Content
Over 20 pages of written material (Downloadable PDF)
Upon course completion (and with diligent practice), YOU will know how to play 3 distinct flamenco rhythms and have developed quite a bit of rhythmic understanding as well as strong foundational technique mechanics. You will be able to listen to flamenco with more knowledgeable ears and hear rhythmic accents like never before.
~
*This is a thoroughly tried and tested method I've created over more than 20 years of performing and teaching flamenco guitar. I take you step-by-step, layering technique upon technique with in-depth and precise technique and rhythmic guidance.
*With this 100% Linear Curriculum, YOU CAN play flamenco guitar! I PROMISE! I KNOW you can do this!!!
**
Aren't you tired of learning random guitar skills and techniques from various online sources and feeling like you're really getting nowhere?
I've been teaching guitar for DECADES!. I have multiple fixes for every possible question but one of the BIGGEST MISTAKES I see guitar students make is skipping the absolute fundamentals. That's why I start from the very beginning so I KNOW that you have everything you need to play the guitar well from the very beginning.
**
"I would recommend Chris Jácome to anyone
who wishes to learn Flamenco guitar,
or to just experience this beautiful style." - Wes W.
Check your inbox to confirm your subscription