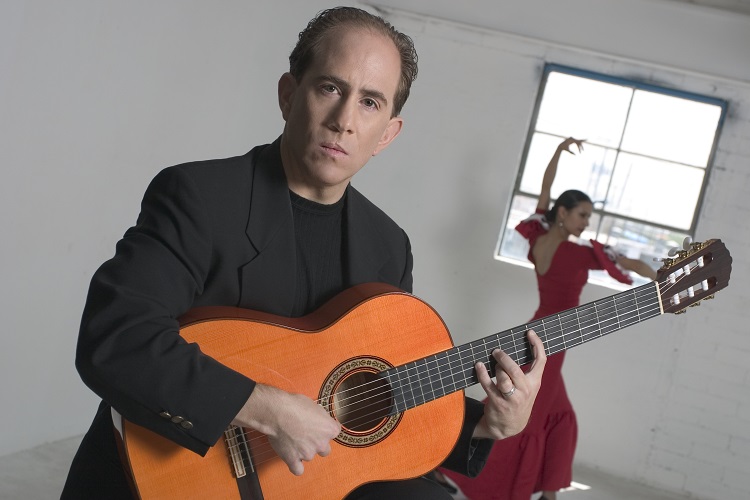 Beginner Flamenco Guitar:
Technique Toolbox #1
(por Soleá)
Have you always wanted to learn how to play Traditional Spanish Flamenco Guitar?
My "Beginner Flamenco Guitar: Technique Toolbox #1 (por Soleá)" course is for you!
~
I developed the Beginner Flamenco Guitarist's Technique Toolbox #1 (por Soleá) for guitarists (from Beginner to Intermediate Level) that want to learn REAL flamenco music and rhythms WHILE learning the most essential techniques for Spanish Flamenco Guitar.
Flamenco has a HUGE VARIETY of technical requirements to play the art form as well as very unique and diverse musical influences.
I created this STEP-BY-STEP program that will bring you through each technique, allowing you to practice and perfect, understand and then move on to the next technique, layering, building and by the end of this course, IF you put in the practice...
*YOU will be able to play a SOLO FLAMENCO GUITAR piece!!!
You... yes...YOU!!!, will have the knowledge and (if you practice diligently) the skills to play a full SOLO FLAMENCO GUITAR piece!!!!
**
"This is a wonderful "core" class for learning and playing Solea. It covers a lot of material but in small, palatable and incremental steps. And then suddenly, you find yourself capable of playing many different styles of "snippits" that all tie in together at the end into a beautiful solo guitar piece. It's very rewarding!" - Tammie K. (Udemy Student)
What to Expect...
We're going to dive right into what is considered to be the "Mother of all Palos (song forms)" in flamenco music...SOLEARES.
You will learn the chords, the rhythms, the first foundational techniques, the scales and THE SKILLS... then you will put it all together to make ACTUAL MUSIC!!!
This course gives you the solid foundation from which you will be able to build your flamenco guitar knowledge exponentially!
After this course, you will be able to take what you have learned from this course and have the understanding and know-how within the art of flamenco to more quickly learn and understand other flamenco music of interest.
HOW is that?
Because you will know what to look for and how to apply it within your next phases of learning!
**This course is not to be missed if you're at all interested in studying flamenco guitar.**
"The technical fundamentals, musical concepts and understanding you will take away from this course will serve you in all of your future guitar and music studies...for the rest of your life." - Chris B. Jácome (Course Creator)
~
Even More reasons to ENROLL TODAY!!!
*This is a thoroughly tried and tested method taking you step-by-step, layering technique upon technique with in-depth and precise technique tips.
*With this 100% Linear Curriculum, YOU CAN play flamenco guitar! I PROMISE!
**
"Your lessons are so good. The way you break it down, into half a measure at a time and explaining the beats, really I don't think it's possible to break it down any further, and it makes it accessible to me. " - Elaine H.
**
Aren't you tired of learning random guitar skills and techniques from various online sources and feeling like you're really getting nowhere?
I've been teaching guitar for more than 30 years! I have multiple fixes for every possible question but one of the BIGGEST MISTAKES I see guitar students make is by skipping the absolute fundamentals. That's why I start from the very beginning so I KNOW that you have everything you need to play the guitar well from the very beginning.
**
"I would recommend Chris Jácome to anyone who wishes to learn Flamenco guitar, or to just experience this beautiful style." - Wes W.
**
By the end of this course you will know more about how to play guitar, how to improve and how to practice CORRECTLY to achieve RESULTS than many highly-advanced guitarists.
My more than 30 years of guitar teaching experience has yielded many tools, techniques and tips that I share with all my students to provide maximum understanding and results as quickly as possible. I have found that by sharing the WHY behind the techniques allows online students to self-correct and get extraordinary results.
So, what are you waiting for?
You'll get an exceptional guitar course, acquire essential flamenco guitar skills PLUS you will learn about the rhythm, scales and harmonies so prevalent in Spanish Flamenco!
Oh...and you will also receive PRINTABLE PDF Lesson Plans of ALL THE MUSIC in the COURSE!!!!!
Yep!   =>  nearly 30 Pages!!!
GET STARTED NOW!
I'm looking forward to hearing YOUR success story!!!
**
"As one of the premiere flamenco guitarists residing in the U.S., Chris' talent and love of the art are unmistakable. Chris comes highly recommended for anyone interested in studying flamenco guitar." - Michelle A.
Check your inbox to confirm your subscription