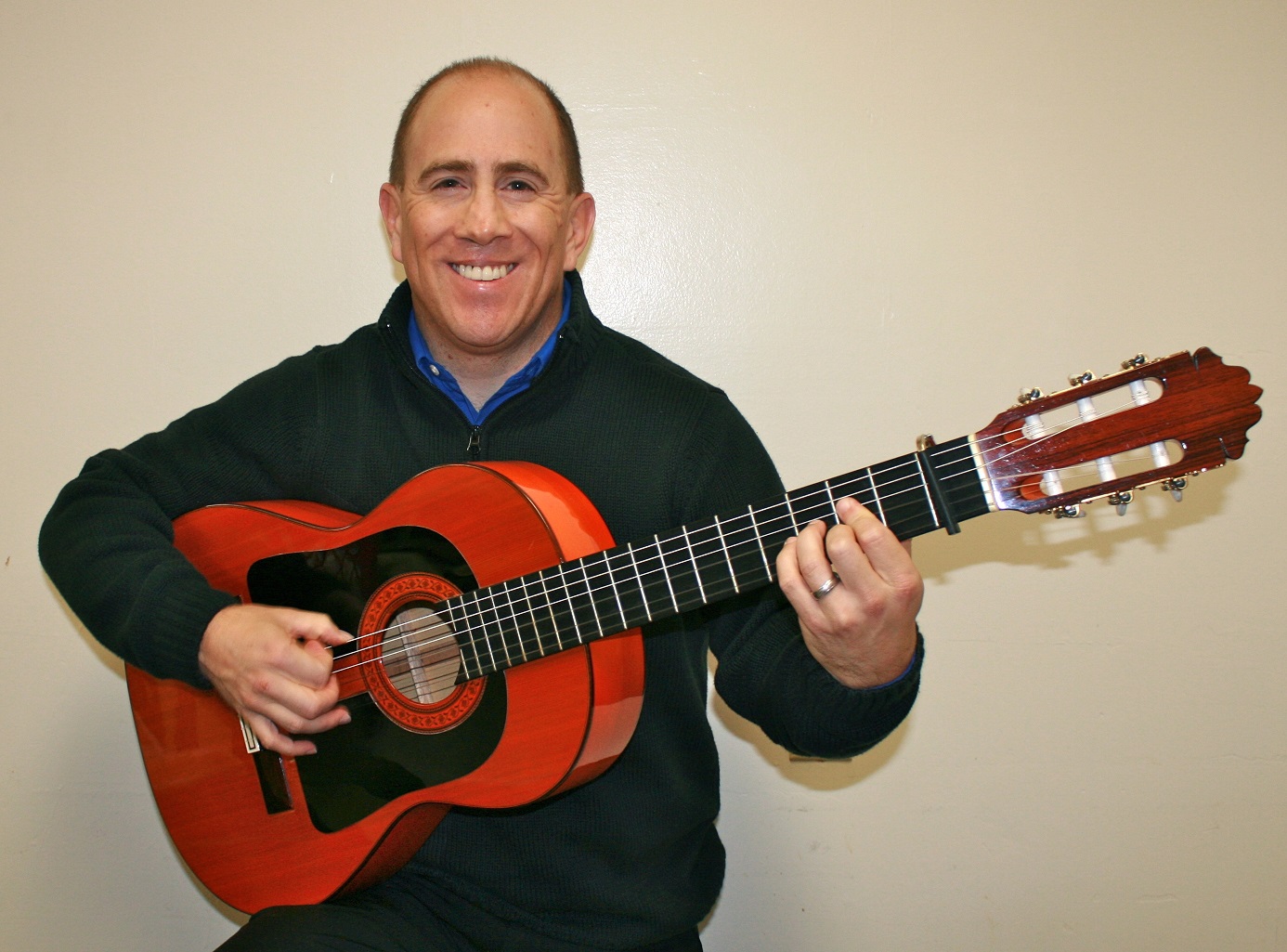 How to Play


Spanish Flamenco Guitar Rumba Rhythm
(A Step-by-Step Course for ABSOLUTE Beginner Guitarists)
In this course you will learn the rhythm used by the Gipsy Kings, Ottmar Liebert, Jesse Cook and even Paco de Lucia!!
Sound a little intimidating? I know it can be...IF you don't have the proper guidance.
But don't fret (ha! that's a guitar joke...)! I have created this course specifically for ABSOLUTE beginner guitarists with NO EXPERIENCE!
Really!!!
This is a thoroughly tried and tested method taking you step-by-step, layering technique upon technique with in-depth and precise technique tips.
With this 100% Linear Curriculum, YOU CAN play flamenco guitar! I PROMISE!
Aren't you tired of learning random guitar skills and techniques from various online sources and feeling like you're really getting nowhere?
I've been teaching guitar for more than 30 years! I have multiple fixes for every possible question but one of the BIGGEST MISTAKES I see guitar students make is by skipping the absolute fundamentals. That's why I start from the very beginning so I KNOW that you have everything you need to play the guitar well from the very beginning.
**
"I would recommend Chris Jacome to anyone who wishes to learn Flamenco guitar, or to just experience this beautiful style." - Wes W.
**
You, YES YOU, will learn the essentials of guitar technique and within a few short weeks you will be playing some incredible flamenco rhythms with your guitar skills!
By the end of this course you will know more about how to play guitar, how to improve and how to practice CORRECTLY to achieve RESULTS than many highly-advanced guitarists.
My more than 30 years of guitar teaching experience has yielded many tools, techniques and tips that I share with all my students to provide maximum understanding and results as quickly as possible. I have found that by sharing the WHY behind the techniques allows online students to self-correct and get extraordinary results.
This is truly a zero to HERO flamenco rumba rhythm course.
So, what are you waiting for?
You'll get an exceptional guitar course, learn incredible rhythms and techniques PLUS you will receive PRINTABLE PDF Lesson Plans with ALL OF THE MUSIC played!
Start today!
I can't wait to hear you rockin' that flamenco guitar and read your success story!!!
**
"As one of the premiere flamenco guitarists residing in the U.S., Chris' talent and love of the art are unmistakable. Chris comes highly recommended for anyone interested in studying flamenco guitar." - Michelle A.
**
Check your inbox to confirm your subscription